VMworld 2019 – Récapitulatif jour 1
Overview
Operating the Ultimate Hybrid Cloud with VMware Cloud Foundation [HBI1519TE]
Auteur de la notice ci-dessous: Ludovic Rivallain
Speakers(s):

Heath Johnson, Sr. Technical Marketing Manager, VMware
Kevin Tebear, Staff Technical Marketing Architect, VMware
Pour ma première conférence cette année, j'avais choisi un workshop (4h) sur Cloud Foundation. Pour rappel, Cloud Foundation permet d'automatiser la construction et la maintenance d'un cloud privé ou hybride via une appliance Cloud Builder* et d'une spreadsheet Excel de configuration. Ensuite, un **SDDC Manager** permet de maintenir, entretenir et opérer le SDDC au complet.
Le point de départ pour débuter l'aventure vCF: 4 hosts vsan-ready-nodes sur lesquels se reposera le Management Workload Domain.
Malheureusement, la présentation ne propose pas de démonstration du déploiement initial. Toutefois nous aurons eu la démo du déploiement d'un nouveau Workload Domain (WD) vSphere+vSAN puis d'un Workload Domain Horizon.
Pour ma part je suis surpris de certains choix de design décrit lors de la présentation:
PSC externes: je pensais que c'était non-recommandé à présent.
1 vCenter par workload domain: merci la consommation de licences. Surtout que les WD semblent très vites spécialisés pour des usages particuliers, non mélangeables.
Gabe Rosas nous a aussi présenté HCX et la possibilité de l'utiliser pour migrer son workload legacy vers un WD vCF: Là encore, je trouve que c'est un palliatif onéreux à l'absence de possibilité d'intégrer des workloads existants à ceux "contrôlés" dans un monde vCF.
À part ça, vCF semble prometteur pour accélérer la mise en place d'environnements SDDC chez nos clients.
La partie day2, semble aussi intéressante:
Mise à jour des composants du SDDC (via des bundles spécialisés)
Mise à jour de mots de passe:

Via une auto-génération (il est ensuite possible d'utiliser un outil en CLI sur le SDDC manager directement)
Via une entrée utilisateur classique

Mise à jour des certificats SSL en s'appuyant sur:

L'AC d'Active Directory
Une AC OpenSSL
Pour finir, Hicham (he-sham) Mourad a présenté la très connue suite vRealize et ses produits. Rien de neuf sous le soleil de ce côté si ce n'est un petit mélange des genre entre:
Des capacités annoncées mais seulement dispos en version 8.0
Une démo en vRA 7.6…
Run Kubernetes on VMware [KUB2073WER]
Auteur de la notice ci-dessous: Christian Tritten
Speaker(s):

Boskey Savla, Technical Product Line Marketing Manager, VMware
Cody deArkland , Technical Product Line Marketing Manager, VMware
Session hands'on de 13h à 16h. Au programme:
Présentation des bénéfices du passage au conteneurs et à l'orchestration via Kubernetes.
Hands'on : déploiement d'une application microservice sur PKS (VMware cloud) avec kubectl (Labs: Boskey/run_kubernetes_with_vmware)
Operationalizing NSX-T Workshop: Networking and Security Use Cases [CNET2519TE]
Auteur de la notice ci-dessous: Jérémy Rossignol
Speaker(s):

Pooja Patel, Director of NSX Technical Product Management, VMware
Francois Tallet, Technical Product Manager, VMware
Et on commence le VMworld par une grosse session workshop sur NSX-T de 4h !!! Les gens sont motivés, la salle est pleine, ça durera peut être pas.
On commence par un petit rappel sur les avantages de NSX-T:
compatible avec KVM et ESXi
On peut l'utiliser à la fois avec des VM, des conteneurs mais aussi et c'est le gros plus les baremetal server.
il est aussi multicloud à la fois sur le on-premise, du hybrid cloud mais aussi du cloud public (actuellement AWS, Azure, IBM cloud, VMC on AWS et bien d'autres)
Petite info qui a son importance quand on sait que VMware galère un peu avec le load balancing sur NSX-T, VMware vient d'acquérir AVI Networks qui sont spécialisé sur ce segment, il faudra surveiller les futures annonces à venir :).
On enchaine ensuite sur de nouveaux rappel concernant les composants de NSX-T répartis en data plane, control plane et management plane. Petite subtilité par rapport à NSX-V, au niveau des NSX controller et Manager qui ne sont plus qu'une seule et même VM avec NSX-T, vous comprendrez donc que on va avoir ici 3 NSX manager qui auront aussi le rôle de NSX controller.
Sur toute la conférence nous revoyons donc ensemble tous les concepts de NSX-T et beaucoup de définitions sur tous les objets NSX-T en passant du N-VDS jusqu'à la restauration d'un NSX Manager.
Nous avons aussi eu pas mal d'infos sur le design des infrastructure NSX-T mais aussi de l'utilisation des T0 et T1 en architecture multi tenant (T0 connexion N/S, T1 par tenant).
Au passage concernant l'automatisation, petite nouveauté terraform et ansible sont full supported par VMware pour l'automatisation, voici quelques liens utiles pour commencer :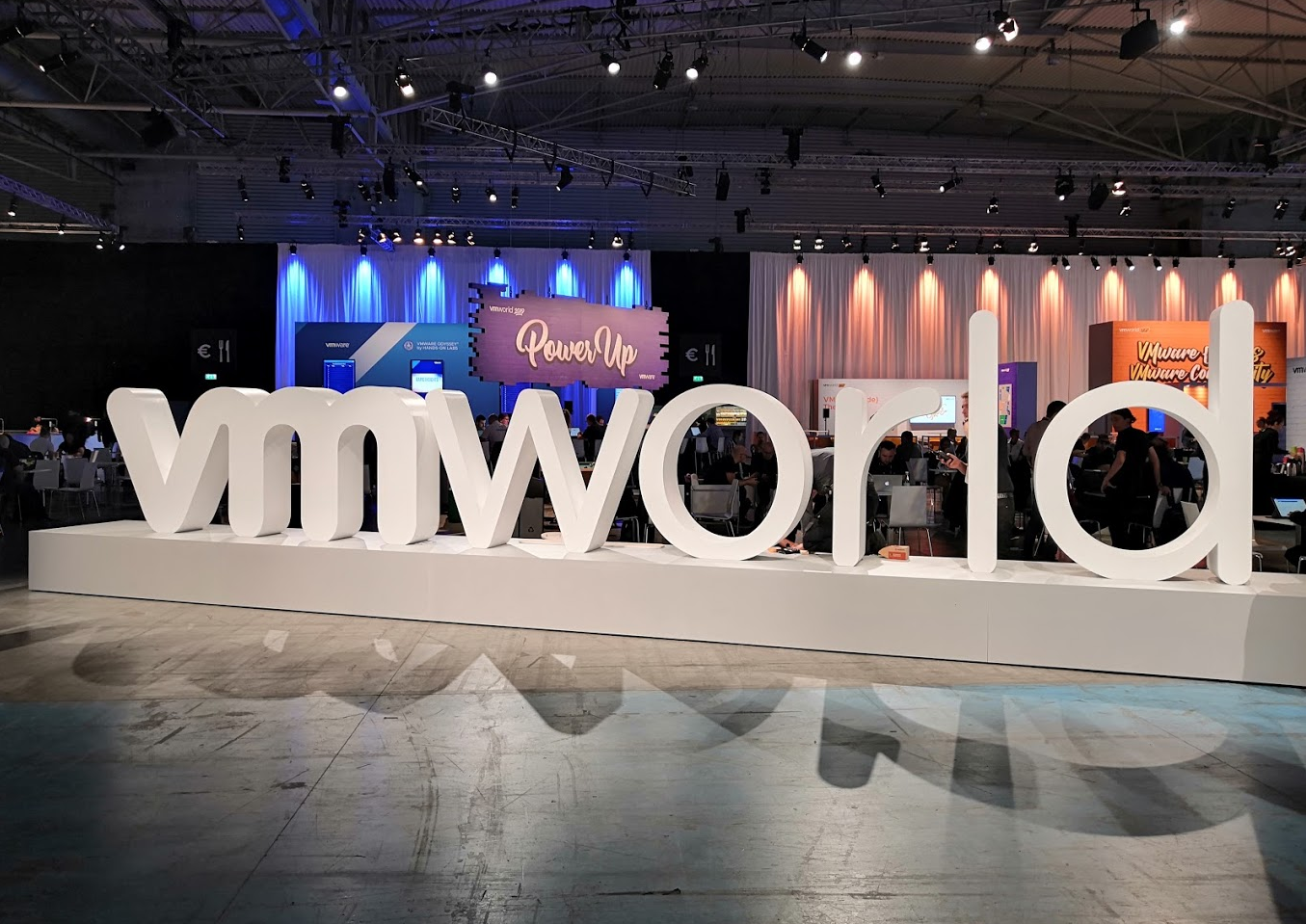 comments powered by

Disqus